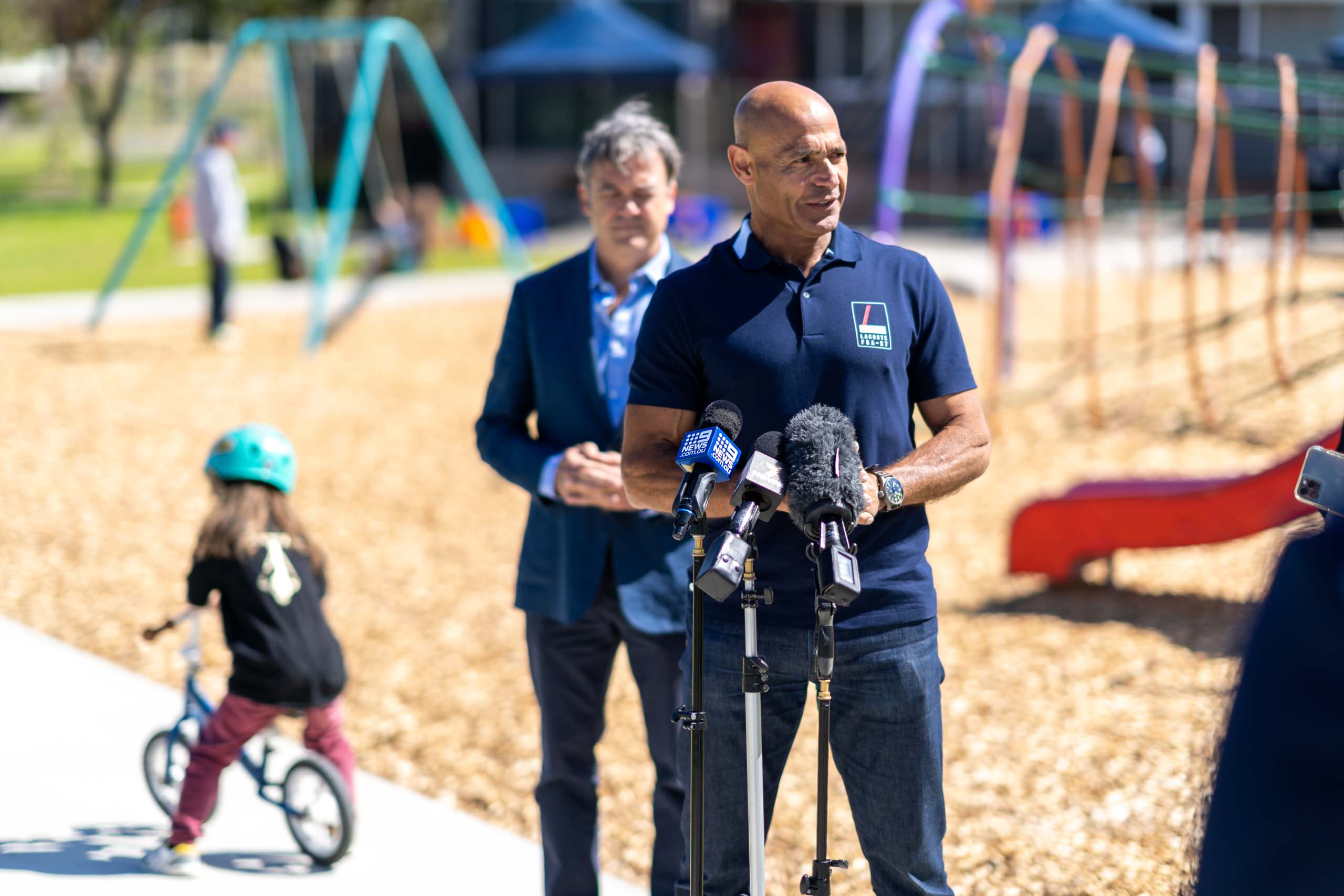 It's been a while coming but for the 2,000 people who showed up at the launch of the Roger Rasheed Foundation's new $3.5 million sports and recreation hub in Christie Downs, South Australia on October 30, it was most definitely worth the wait.
The reception on launch day was overwhelming with hundreds of kids making use of the world class skate park – the best around says Roger Rasheed – while the play areas, tennis and netball courts were thronging throughout.
"The power of sport is what the Foundation is all about, we see it as a medicine," said Roger.
"Sport is a very easy thing to get to, it puts a smile on children's faces, it creates energy, it's interactive.
"A whole lot of community is generated thought sport. Education is not about a book, it's about experiences and connectivity with people. This is what sport is."
Getting it right for the next generation of kids is a must he said.
"If we can change the vibe of a place, it's through the children. They are our leaders."
And what's more, the formerly disused reserve on Morton Rd has a new name – Niipu-niipu Wama/Morton Park – translating to 'friendship park' from the local Kaurna language.
Weekly coaching and mentoring programs for disadvantaged kids will now be run at Niipu-niipu Wama.
Deputy state Premier Vickie Chapman who attended the opening, believes thousands of people will benefit from the new facilities each year.
"This hub will become a focal point for the community and provide sporting opportunities like never before. It will connect young people and encourage them to build healthy, positive relationships centred on sport, fun and fitness."
Eighty-five per cent per cent of children in extreme disadvantaged communities don't play sport ever said Roger, citing it as "almost un-Australian".
"Poverty doesn't discriminate, it cuts across all generations and is invariably ongoing. It means the children of such extreme disadvantaged communities don't have the same opportunities as their peers."
Central to the launch was indigenous leader Karl Telfer who gave an impassioned welcome to country and introduced Isaac Hannam who performed a powerful and enrapturing near three minute didgeridoo tune that received a rousing ovation.
"He can go for 24 hours," said Karl, a notion Isaac knocked back but as an opener for a day of funs and festivities the rendition was perfect.
Isaac began trying to emulate didgeridoo noise on his mum's vacuum cleaner since he was just five-years-old he said before advancing to his now accomplished level of playing which involves circular breaths and the imitation of animal noises.
There is no sheet music for didgeridoo playing and Isaac composed his rendition on the spot.
"You are sharing your spirit with everyone else," he said.
The site is a collaboration between the Foundation, the City of Onkaparinga and State and Federal governments.